Dit evenement is voorbij.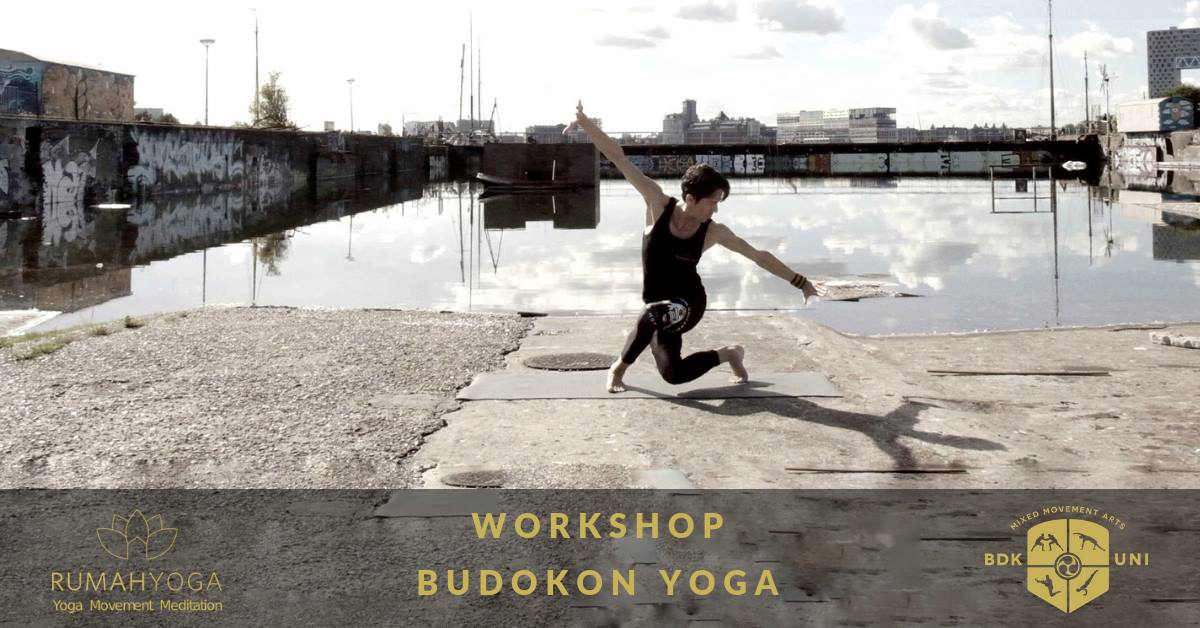 Workshop Budokon Yoga
16 december 2018 @ 13:00

-

16:00

|

euro35
BUDOKON
Budokon (BDK) style yoga is a modern yoga style which unites the ancient tradition of self inquiry with modern mixed movement. It's a physically demanding style that combines yoga for flexibility and mental focus, calisthenics for strength and animal locomotion for mobility.
The foundation of this style is the Budokon Yoga Primary Series. This series consists of 7 intelligently assembled sections of slow and controlled movements designed to improve mobility, agility, flexibility and strength. The emphasis is on the transitions from posture to posture, rather than the holding of postures.
BUDOKON (BDK) WORKSHOP (3 HRS)
During this BDK Yoga workshop we'll work on the foundation and fundamentals of BDK Yoga. We'll also cover some of the Animal Locomotion forms as they're part of the BDK Yoga Primary series.
Spinal work (like the cobra hood, rolling waves and the rolling vinyasa) form an essential part of this workshop. They form one of the signature elements of the BDK Yoga flow. You'll be surprised how intense and challenging these movements are. Controlling and truly feeling the spinal waves increase body awareness and enhances your mind-body intelligence and -connection.
We'll also cover at least section 1 and section 2A+2B of the BDK Yoga Primary series. Depending on the group we might even explore one of the other sections as well.
PLEASE TAKE NOTICE: ONLY 10 SPOTS AVAILABLE!
Share This Story, Choose Your Platform!