Dit evenement is voorbij.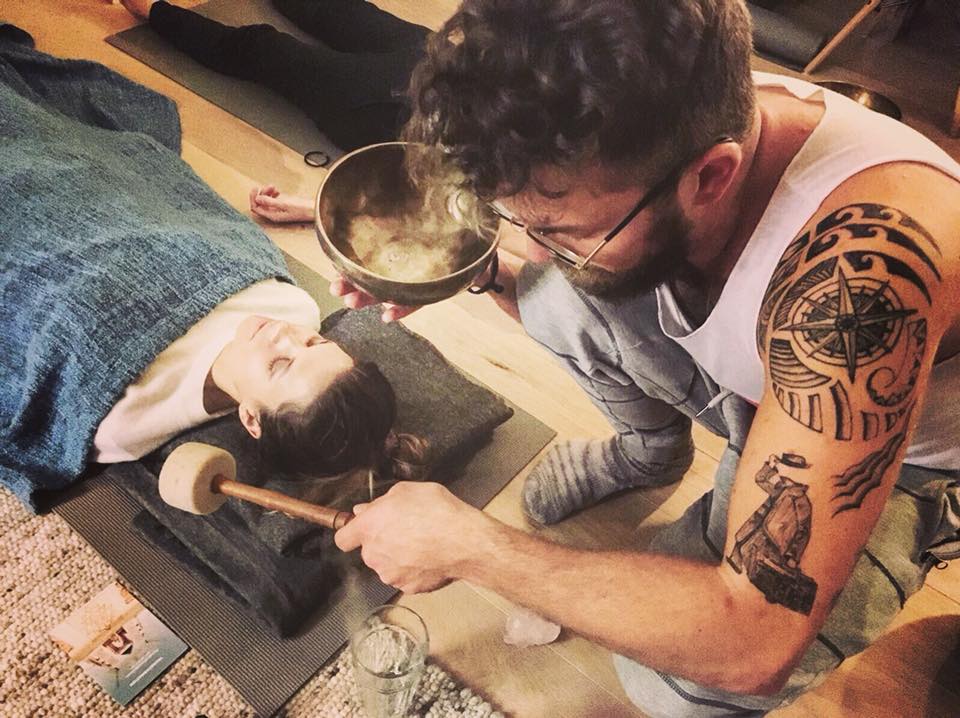 Sound Ceremony
15 november 2019 @ 19:30

-

21:00

|

euro30
In this session, Sjoerd and Daniel combine traditional Nepali sound bowl healing with other Heart instruments as well as Mantra from yogic backgrounds and flower essences from Shamanic backgrounds, while you lay down to relax and connect with yourself,
This is an experience to nurture all your senses: as you hear the soothing sounds traveling through the room, you feel the vibration creating physical sensations all over your body, and on top you will smell a special blend of aromas allowing memories to be released and inviting you into a state of joy, comfort, and belonging.
We look forward to welcoming you to this special journey.
https://club.fitmanager.com/activity/booking/1760083
Sjoerd and Daniel both met through their Advanced Studies at Delight Yoga and quickly noticed a very sincere and easy connection. Both through similar stages of their spiritual development as well as their common interest for music and sound.
After becoming friends, the next step to combine sound and music as a gateway to deeper awareness came naturally.
Under the name of Nada Yoga (NADA Yoga" does not only play with the idea of moving towards nothingness but also has a deeper yogic meaning: https://en.wikipedia.org/wiki/Nāda_yoga) they host sound ceremonies that, different than sound baths or concerts, focus on the opening effects rather than the harmony.
Their ceremonies have been held in intimate settings for a few people, to bigger crowds at Festivals like Happinez Festival or Minimal Music Festival. From 30-minute tastemakers to 2-hour journeys into a state of Presence and simply Being, the message remains the same; relax into what is arising and discover the beauty of life in its immediate simplicity.
Share This Story, Choose Your Platform!