Dit evenement is voorbij.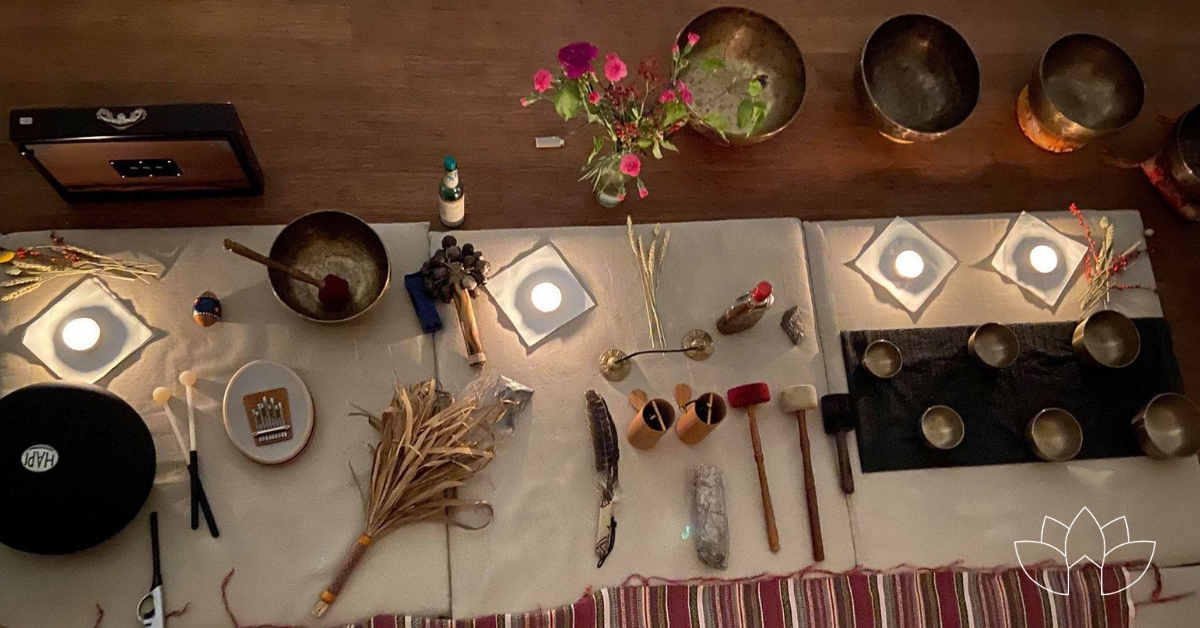 Sound Ceremony with Sacred Cacao
4 januari 2020 @ 19:30

-

21:15

|

euro30
Life! What a miracle, what a mystery, what a gift.
Come join Sjoerd Dragtsma and Lisanne Lambert-Stoop for a heartfelt evening with magical sounds, sacred cacao and other ceremonial elements that will lovingly guide you to surrender into the now.
We tend to live our lives in chronic tension, constantly trying to create better situations or turning away from our current experience. Believing that happiness lies in the future, missing the whole point of life; to enjoy and celebrate whatever comes on our path and learn from it.
Resisting our tensions and not looking at our false believes keeps them alive.
Ceremony is a place where we have the intention to no longer struggle with ourselves, give up our concepts and ideas about how life should be, and meet ourselves as we are in that moment. Wether we feel depressed, peaceful or maybe somewhere in between… In ceremony we feel how we feel, we accept and allow what is present in the moment. And it is in that frequency of acceptance that we can start to release these long hold tensions so that we can again be in wonder and awe with life. No need to travel to the northern lights to feel that you are alive. You can feel it in everyday life!
The sacred heart-opening cacao and all the sounds of the instruments are an invitation to deeply feel the moment and Be with what is.
It is such a blessing when we find the courage and clarity to stop hiding and controlling, and finally arrive Home, with ourselves, in the Heart.
Investment: 30 Euros.
Share This Story, Choose Your Platform!