Dit evenement is voorbij.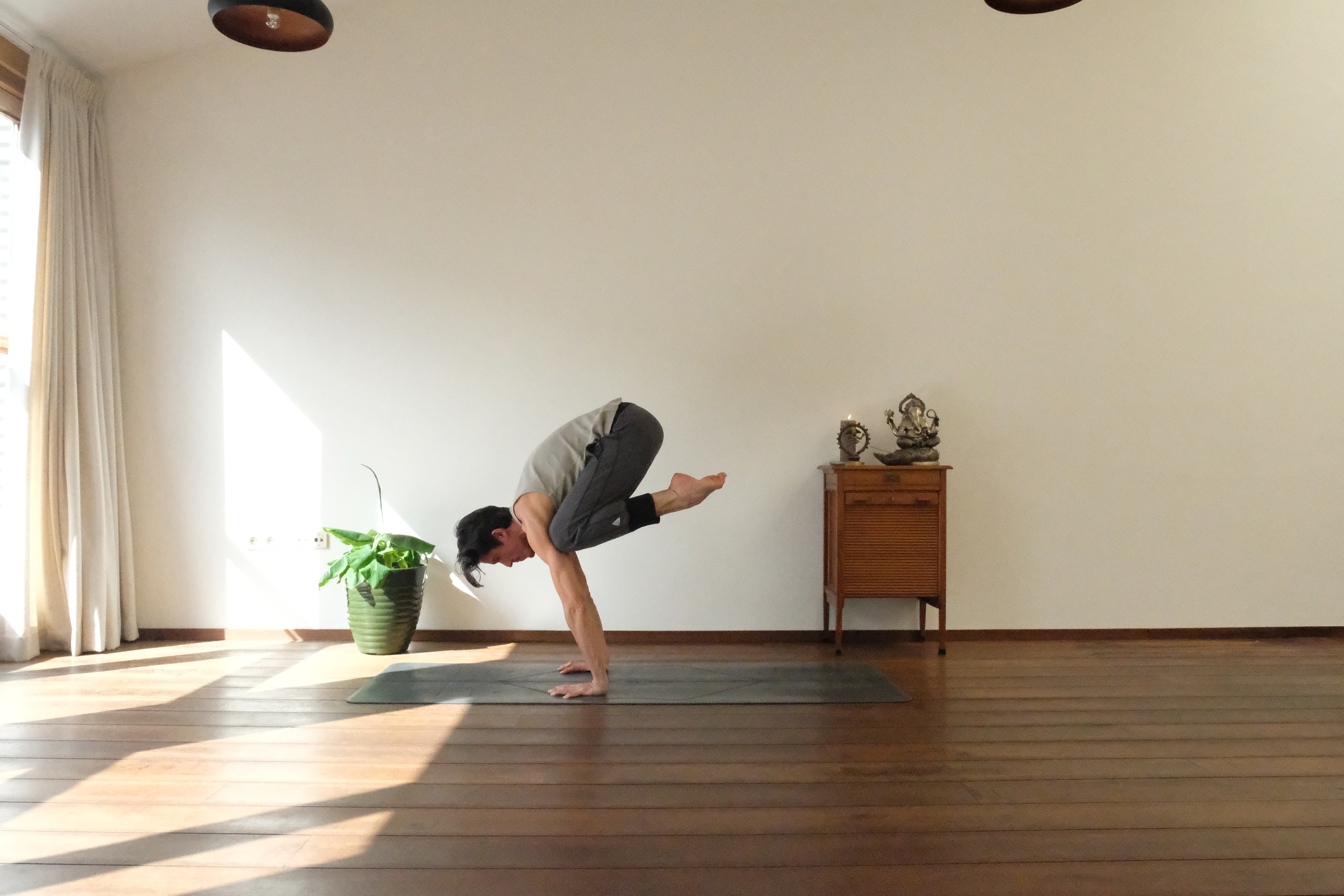 Handbalans & Float workshop
12 oktober 2018 @ 19:00

-

21:00

|

euro
Find lightness, lift and more awareness in your handbalances and floating transitions!
Sharing from his own experience and in a playfull manner, Ronald will give you the tools to deepen your practice. Don't expect a lot of theoretical talk, we'll work with feeling and experiencing to unlock your balancing and floating potential.
How to float forward (or even jump through) from down dog? How to get into bakasana/crow pose and stay there? How to float into kakasana/crana pose? But also how to step the foot between the hands from down dog (in your flow)?
The principles behind these (and other) poses and transitions are basically the same. During this workshop we won't be focussing on a specific pose (or form) but we'll work on connecting to these principles. We're actually deepening our mind body connection and intelligence.
We'll be learning new skills. Be willing to work, to try, to fail to get up, try again and succed.
"…to get good, it's helpful to be willing, or even enthousiastic, about being bad. Baby steps are the royal road to skill." (from: The Talent Code by Daniel Coyle).
As there will be enough space for personal guidance, the workshop is open for all levels
When?
Friday night 12th of October 19:00-21:00
Who?
Ronald is co-founder of Rumah Yoga. He teaches vinyasa yoga and Budokon Yoga and Movement. He's down to earth and likes to keep it playful, authentic and open.
Where?
Rumah Yoga, Amsterdam Noord (Asterweg 20E2)
Investment?
25 Euro (ticketlink in the event details)
Info?
ronald@rumahyoga.nl
Share This Story, Choose Your Platform!