Dit evenement is voorbij.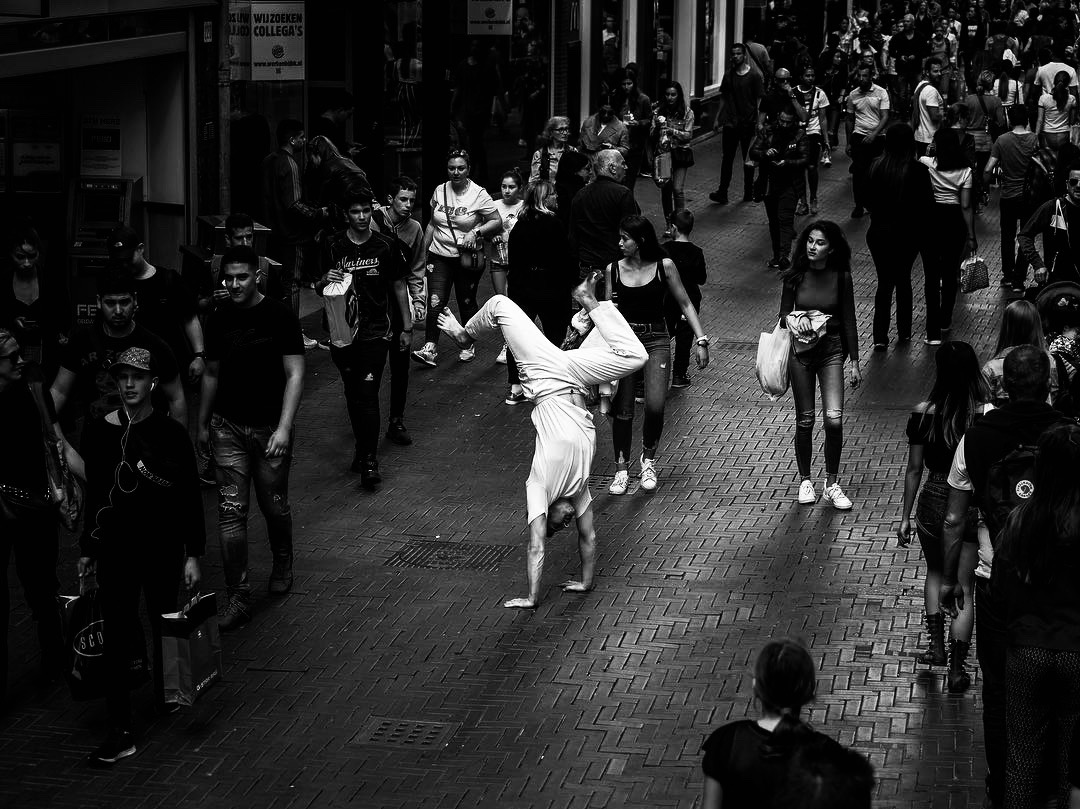 Creative Handstand Workshop with Sam Beukeboom
26 april 2020 @ 13:00

-

15:00
We're very happy to host Sam Beukeboom for this "Creative Handstand Workshop".
What:
Most handstand workshops are mostly about technique and physical preconditions required to perform a 'perfect' handstand, a handstand press, a one armed-handstand, etc.
In this workshop we're doing a few things differently.
Concepts that will be covered, questions that will be answered:
Explore — What is a handstand? And what not? How can I already move into a handstand?
Play — How can I keep a playful mindset? How to be less frustrated and how does this even speed up my progression?
Flow — Learn about entering and exiting a handstand. How can I create flow with my current abilities? And what options lie around the corner?
Your teacher is Sam Beukeboom from Samsmovement. Sam's philosophy is about PLAY and its relation to EFFORTLESS development — Sam has an original approach to movement training, a contrast with 'goals' 'drills' and 'discipline'.
This workshop is greatly influenced his 15 years of Capoeira practice.
For whom:
– People who love to learn a handstand
– People who are afraid of being upside down
– People who already have a handstand of whatever level and are curious to 'What's Next'
– Yogi's, movers, martial artists, dancers and all those who have a curious and explorative mindset
Bring:
– Your (preferably uninjured) hands
– The rest of your body (covered in comfortable clothes)
– Barefoot
– All of the above in time (at least 15 minutes before the workshop starts)
When:
Sunday 26th of April, 13.00-15.00
Investment:
39 Euros (including a light snack and tea)
Tickets via https://club.fitmanager.com/activity/booking/2054457
Share This Story, Choose Your Platform!